PROFESSIONAL
LEARNING
with Flinn Scientific
A range of in-person and virtual options to help you teach science safely and effectively.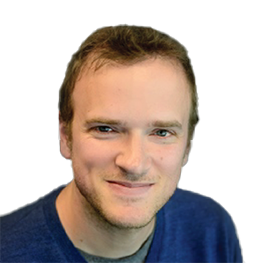 Mike Marvel, PhD
---
Senior Staff Scientist
Savannah Stanley, MEd
---
Digital Solutions
Professional Learning Trainer
Focus on Safety
Flinn offers resources to help science educators create the safest learning environment possible.
In-Person or Virtual
Designed to meet your needs and your budget, Flinn Professional Learning events can be delivered in person or virtually.
Learn From Science Experts
Flinn's Professional Learning team delivers customized solutions that include activities and strategies teachers can implement immedately.
Avoiding cognitive overload in AP classrooms
Teaching an AP science course means teaching content that is high-level and very rigorous. Students may struggle to manage the content they are presented. How can we help our students avoid cognitive overload? In this webinar, we will discuss strategies to help your students minimize cognitive overload while still maintaining high-level learning in your AP science classroom.
Tuesday, February 21, 2023 @ 4PM (CST)
Maintaining momentum after spring break
Spring break is a time of well-deserved relaxation from a busy school year. When students return to the classroom it is back to business which can be a struggle. We will explore strategies to get students out of the post-break slump and stay motivated through the end of the school year.
Tuesday, March 21, 2023 @ 4PM (CST)
Library of Archived Webinars
We have archived our past webinars covering many topics in our library.
Customized Training for Your School or District
As your partner in safe science, Flinn Professional Learning will work with you to design and deliver the professional learning curriculum you need for your school or district.
Whether you prefer virtual or face-to-face, a single afternoon or a multi-day workshop, the Flinn Professional Learning team will deliver interactive and engaging content that will provide your teachers with strategies and techniques to support their implementation of PAVO and take hands-on science learning to the next level.
Customized to meet your needs.
Face-to-face or virtual. Full or half day.
Face-to-face or virtual
Full or half day
Designed to make the most of your time and budget
See what a professional learning session could look like